Content Is The King - How to Help Consumers To Buy.
The product content of the page is crucial. It lands customers on what they want, drives brand awareness and, ultimately, the growth of your brand.
Read on for six essential strategies to boost sales through great product content used by market leaders like KitchenAid.
1 -

Always Provide Added Value.

Discussing the product's value in its description will keep customers on your website for longer, leading to increased sales. The product value is an essential description component, whether it be recipes that require a food product or, as shown below, makeup looks that include a cosmetic product.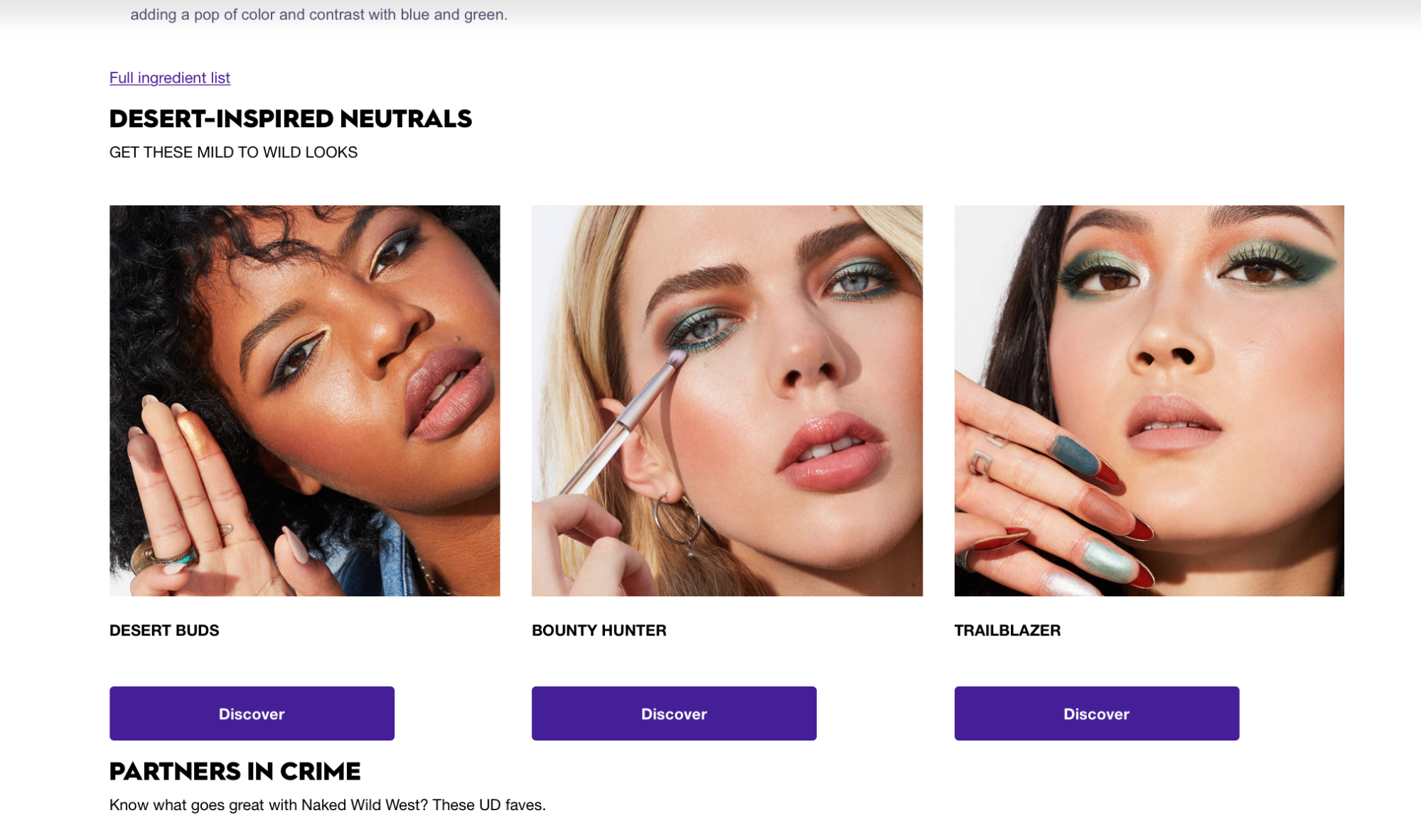 Source: https://www.urbandecay.com/urban-decay-cosmetics/naked-wild-west-eyeshadow-palette/ud1054.html
2 -

Ingredients Aren't Just For Food Products.

Many consumers want to read the ingredients for other product categories. The candle brand Slow North, for example, provides a list of ingredients for each candle.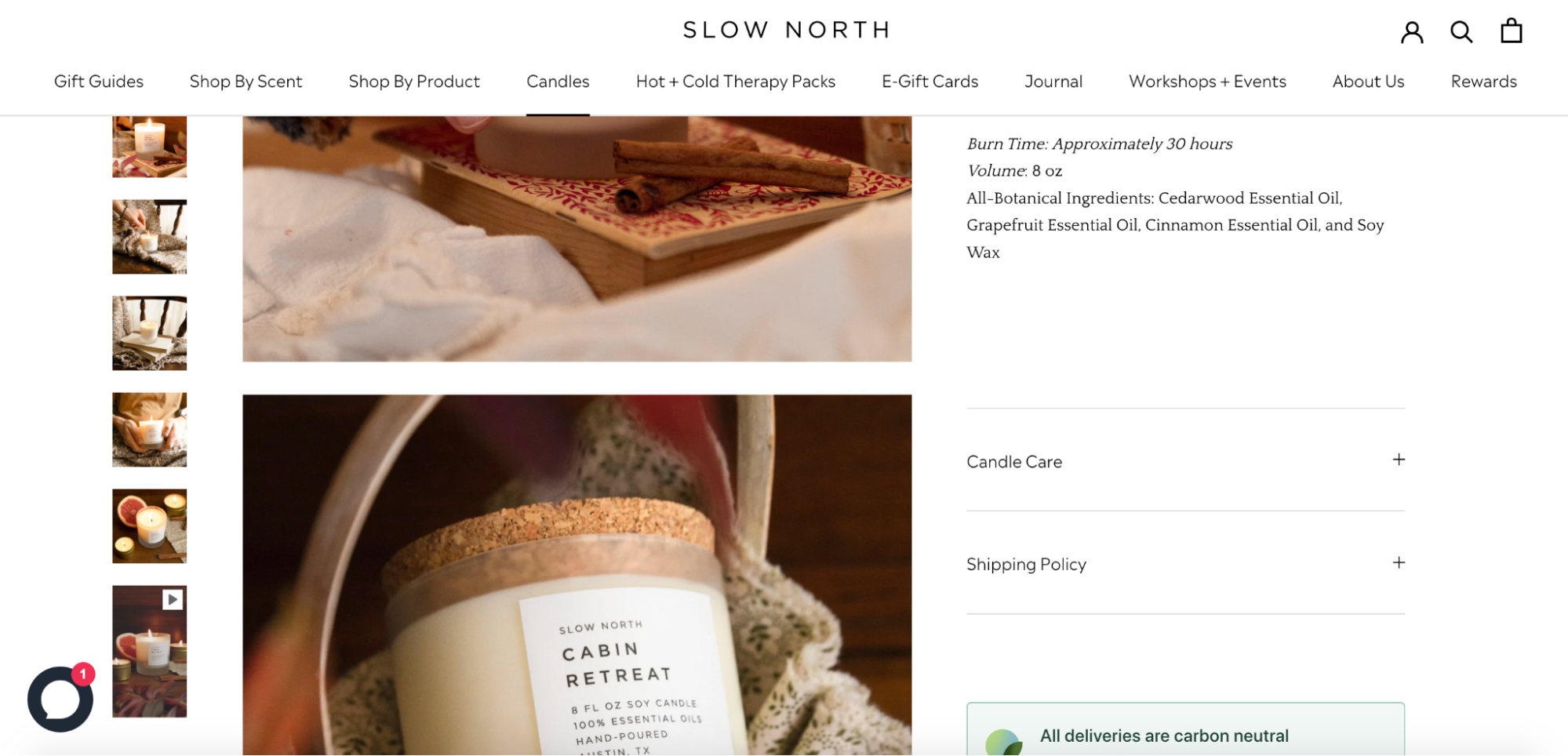 Source: https://www.slownorth.com/collections/candles/products/cabin-retreat
3 -

Images And Videos Speak Volumes.

Opt for visual content that emphasizes the product type. For instance, if you sell kitchen appliances, choose content that displays the appliance in use in a kitchen.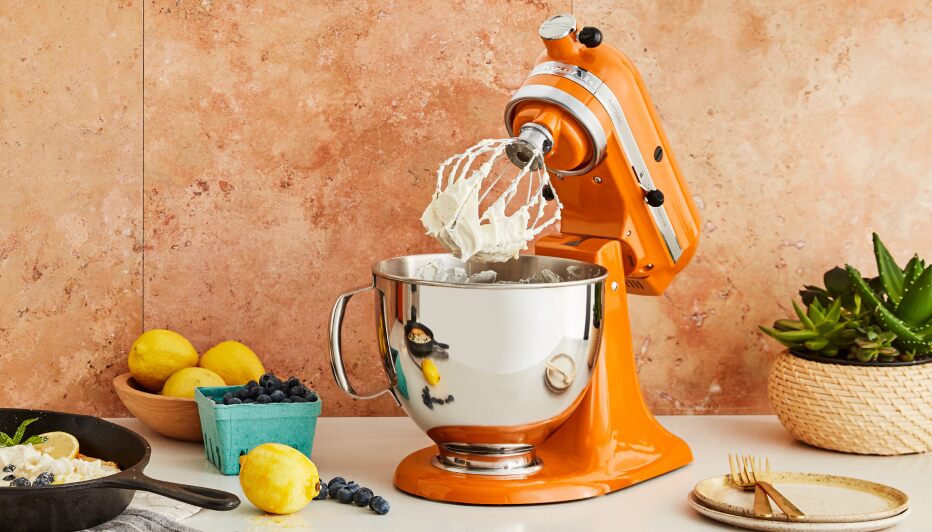 Source: https://www.kitchenaid.com/countertop-appliances/stand-mixers/bowl-lift-stand-mixers.html?plp=%3Arelevance%3Acategory%3ACountertopAppliancesStandMixersBowlLiftStandMixers&plpView=list
4 -

Follow the Trend.

Trends undeniably guide consumers' decision-making and sales. Your product content should reflect that. For example, for the environmentally-conscious trend, select product images and videos that emphasize sustainability.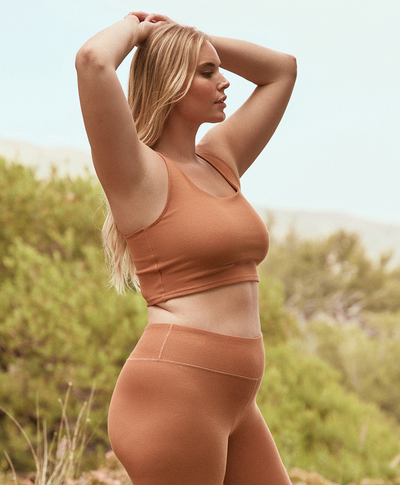 Source: https://wearpact.com/women/apparel/tops%20&%20shirts/ribbed%20bra%20top/wa1-weo-arb
5 -

Know Your Consumer.

Each quarter, conduct a thorough Google keyword search to find the search terms most often used by your target consumer. Alter your content to include these new keywords to boost your visibility in Google searches.
6 -

You Need a Strong, Recognizable Brand.

Spelling the brand name or slogan incorrectly can diminish this strength, especially in regions where the brand name isn't native.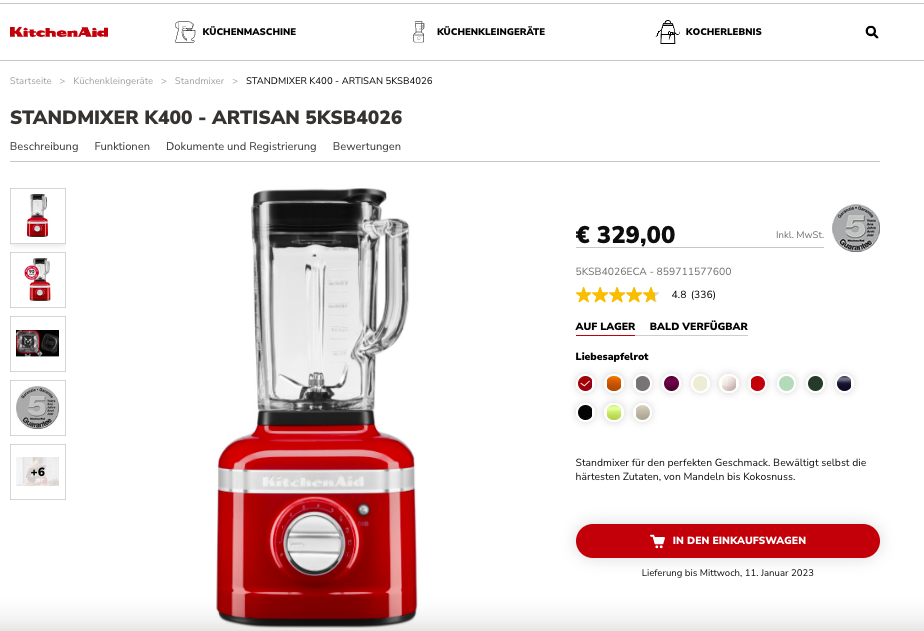 Source: https://www.kitchenaid.de/standmixer/859711577600/standmixer-k400-artisan-5ksb4026-liebesapfelrott
Schedule a live demo and see in action how Adapt increases sales.
Schedule a live demo and see in action how Adapt increases sales.
Click to get a free market analysis report of your company and watch how it works.
Click to get a free retail market trends report of your industry and watch how it works.